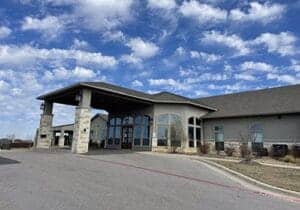 Did you know depression affects one in five people in the United States? If you or someone you know is struggling with depression, help is available. Virtue Recovery Killeen provides a comprehensive depression treatment program to individuals struggling with this mental health condition. We understand that managing depression without help can be challenging, and we offer evidence-based therapies and integrated approaches to help clients better manage their symptoms and achieve wellness.
For more information about our depression treatment program or addiction therapy services, please contact Virtue Recovery Killeen today at 866.843.0545. We can address any questions or concerns about our services and locations. Our team of trained clinicians will provide personalized care and help you gain a better understanding of your diagnosis. We can also assist you in developing healthy coping skills for the future.
Understanding the Signs of Depression
It is essential to identify the signs of depression so that individuals can receive treatment and address their symptoms. Symptoms may include:
Experiencing feelings of worthlessness, hopelessness, or guilt
Experiencing aches and pains with no known cause
Going through changes in appetite and weight
Having low energy and fatigue
Having difficulty sleeping or oversleeping
Losing interest in activities or hobbies once enjoyed
Persistently feeling sadness or emptiness
If you are experiencing these symptoms, we recommend seeking professional help. Virtue Recovery Killeen has a depression treatment program that provides personalized care and support from our team of experts. This can assist you in managing your symptoms and beginning your journey toward recovery.
Why Is Treatment for Depression Important?
To enhance your mental health and well-being, it is essential to enroll in a depression treatment program. Depression can trigger emotions like sadness, hopelessness, and fatigue that can substantially hinder your daily life activities. Ignoring treatment can aggravate your condition, resulting in severe symptoms and reduced quality of life.
Individuals can manage their symptoms and regain control over their lives by using treatment options such as therapy, medication, and lifestyle changes. Through therapy, individuals can have a supportive environment to explore their emotions and develop coping strategies to manage their symptoms. In the short term, medications can help to alleviate symptoms, allowing individuals to engage in therapy and make necessary lifestyle changes—such as the following:
Developing and maintaining healthy sleep schedules
Eating a healthy diet with balanced meals
Exercising regularly
Practicing relaxation and mindfulness techniques
At Virtue Recovery Killeen, we understand that managing depression without help can be challenging. By seeking treatment for depression, individuals can improve their mental health, increase their sense of well-being, and live a fulfilling life.
Benefits of Our Depression Treatment Program
Our depression treatment program offers a range of benefits for those seeking to improve their mental health and well-being. Our experienced team provides evidence-based treatments, such as cognitive-behavioral therapy (CBT), which effectively treat depression.
Besides evidence-based therapy, we offer holistic services such as yoga, meditation, and music therapy. These have been proven to help reduce depression symptoms and improve overall well-being. We understand that every client has unique needs, so we customize our treatment plans for the best possible outcomes. Through our program, individuals can acquire new skills to manage their symptoms, boost their sense of well-being, and regain control over their lives.
Discover Your Ideal Treatment Plan for Depression at Virtue Recovery Killeen
Virtue Recovery Killeen acknowledges the difficulties of depression and is dedicated to assisting our clients in finding a solution. Our clients receive tailored care and scientifically proven treatments in a lavish rehabilitation facility that caters to their requirements. Our depression treatment program can help individuals manage their symptoms and address any underlying issues contributing to their condition. To learn more about our depression treatment program, please contact Virtue Recovery Killeen today at 866.843.0545. We offer comprehensive services that can meet your needs.