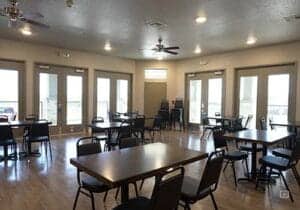 Virtue Recovery Killeen offers extensive dual diagnosis rehab treatment services to people struggling with substance use disorders (SUDs) and other mental health issues. Our program provides personalized care to each client, addressing all aspects of their condition to ensure effective treatment. Our staff uses evidence-based therapies and medication management to assist clients in identifying and addressing any underlying issues that may contribute to addiction. We provide a secure and supportive environment for those who desire a comprehensive and long-lasting recovery. If you have any inquiries regarding our dual diagnosis services and other substance abuse treatment services, you can contact Virtue Recovery Killeen today at 866.843.0545.
What Is a Dual Diagnosis Rehab Treatment Program?
A dual diagnosis rehab treatment program acknowledges that addiction and co-occurring mental health conditions need distinct but simultaneous treatment. For those with dual diagnosis, a traditional addiction treatment program is often not enough. A dual diagnosis treatment program ensures that every aspect of the client's condition is addressed to provide an effective and comprehensive approach to recovery.
What to Expect from Our Dual Diagnosis Treatment Program in Killeen, TX
Our programs at Virtue Recovery Killeen aim to treat clients holistically, helping them understand their challenges and gain confidence in their journey to recovery. Our dual diagnosis treatment program in Texas addresses underlying psychological or emotional issues that contribute to addiction, helping individuals understand their behaviors and choices.
We work with each client to develop healthy coping mechanisms and provide them with tools to maintain their sobriety in the long term. We offer personalized and thorough care for individuals struggling with dual diagnoses. Our clinicians and counselors are highly skilled and dedicated to assisting clients in reaching their desired outcomes. We aim to establish a supportive and compassionate atmosphere that encourages growth, allowing individuals to attain greater wellness and satisfaction.
How Our Dual Diagnosis Services Work
Our dual diagnosis services aim to provide comprehensive treatment to individuals struggling with SUDs and co-occurring mental health conditions. Our rehab program uses a holistic approach to address any psychological or emotional issues contributing to substance abuse-related behaviors.
Our program in Texas offers dual diagnosis treatment to assist clients in comprehending their behaviors and choices. We equip them with the necessary tools to maintain long-term sobriety. By dealing with both disorders simultaneously, clients are more likely to achieve positive recovery outcomes.
Benefits of Undergoing Dual Diagnosis Treatment
Our dual diagnosis rehab treatment program combines mental health and addiction treatment for a more effective recovery. This helps clients develop skills to lead healthy and productive lives. The benefits of this approach include the following:
Enhanced wellbeing
Improved relationships
Increased self-confidence
Stronger problem-solving abilities
Reduced severity of symptoms related to mental health issues
Lasting recovery
Virtue Recovery Killeen is dedicated to helping individuals achieve a life of sobriety and good health, regardless of their circumstances. Our treatment program takes a dual approach to assist those with substance abuse and other mental health problems to achieve their objectives.
Find a Dual Diagnosis Rehab Treatment Program in Texas at Virtue Recovery Killeen
Virtue Recovery Killeen offers specialized rehab treatment for individuals struggling with addiction and co-occurring mental health issues. Our team of experts is committed to helping our clients achieve their recovery objectives while gaining better insight into their actions and decisions. Our dedication to personalized care distinguishes our top-notch dual diagnosis rehab treatment. We provide modern, effective treatments for drug and alcohol addiction and psychological issues. Our focus on healing physical, emotional, social, and behavioral challenges makes us stand out.
If you or someone you care about is struggling with addiction and another mental health condition, contact Virtue Recovery Killeen today at 866.843.0545 or complete our brief online form. One of our compassionate intake specialists can help you learn more about our dual diagnosis services.