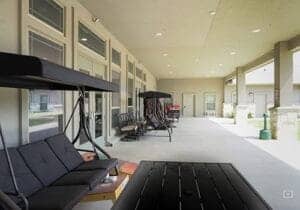 Virtue Recovery Killeen offers cognitive-behavioral therapy (CBT) services to treat those struggling with substance use disorders (SUDs). Our therapists provide personalized treatment plans that cater to each client's unique needs. By addressing the root causes and conditions that lead to addictive behaviors, our team can help clients work toward their recovery goals. We aim to help our clients transform their lives through treatment and therapy. Contact Virtue Recovery Killeen today at 866.843.0545 to learn more about our addiction therapy services and what we can do to help you change your life.
What Is Cognitive-Behavioral Therapy?
Cognitive-behavioral therapy is a type of therapy that uses techniques to modify both thoughts and behaviors as a way of addressing mental health problems. It helps individuals understand how their thoughts and behaviors can impact their emotions. CBT has proven to be an effective and evidence-based treatment for addressing SUDs positively.
What to Expect from CBT
Cognitive-behavioral therapy services mainly deal with thoughts, feelings, and behaviors. You can expect the following as you undergo cognitive-behavioral therapy:
A restructuring of your thoughts – CBT helps identify and challenge negative thought patterns that may contribute to substance use through cognitive restructuring.
A change in your emotions – We provide coping skills, such as mindfulness and relaxation techniques, to assist clients in managing their emotions in a healthy manner.
A modification of your behaviors – Our therapists can help clients discover meaningful and rewarding activities and interests as they work on modifying their behaviors related to substance abuse.
At Virtue Recovery Killeen, we offer evidence-based therapies and compassionate care to assist our clients in achieving their recovery objectives. Our team is committed to helping you or your loved one achieve long-term sobriety.
How Cognitive-Behavioral Therapy for Addiction Treatment Works
Cognitive-behavioral therapy is a therapeutic technique that assists people in recognizing and altering negative thoughts or behaviors that may be causing them distress or the development of addictive behaviors. In these sessions, our therapists aid individuals in creating coping mechanisms and methods for managing their emotions. We also offer encouragement and advice as they acquire new skills to resist cravings and prevent substance use.
The purpose of CBT is to assist clients in substituting negative thoughts and behaviors with positive ones, resulting in increased self-awareness and control over harmful patterns. Eventually, individuals can overcome addiction and enjoy a healthier and more satisfying life.
Benefits of Undergoing Cognitive-Behavioral Therapy Services
Participating in cognitive-behavioral therapy can provide numerous benefits for individuals struggling with SUDs. These advantages include:
A better understanding of triggers that lead to substance misuse
Enhanced self-esteem and a sense of self-efficacy
Improved coping skills for managing emotions in healthy ways
Improved problem-solving and decision-making skills that can be used to resist cravings
Increased insight into addiction and addictive behaviors
Reduced cravings and urges to use substances
Virtue Recovery Killeen is dedicated to assisting clients in achieving their recovery objectives. Our CBT services equip individuals with the necessary tools and techniques to bring about positive change in their lives.
Find a Cognitive-Behavioral Therapy Program in Texas at Virtue Recovery Killeen
We offer evidence-based CBT, personalized care, and a luxurious treatment environment for anyone struggling with addiction or for their loved ones. Our experienced staff and modern approach can provide the necessary tools and support for attaining long-term sobriety. We prioritize individual attention, community wellness services, and unwavering commitment to each client's healing journey. Virtue Recovery Killeen could be the perfect fit if you're looking for a comprehensive and customizable addiction treatment program for yourself or a struggling loved one. Contact Virtue Recovery Killeen today at 866.843.0545 or reach us online to learn more.