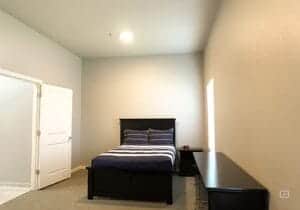 Did you know that prescription drugs are not always helpful, even though doctors recommend them? Addiction to prescription drugs, such as opioids or benzodiazepines, is a serious yet common problem that can take root through self-medication or misuse of the prescribed medication. Fortunately, addiction to prescription drugs is treatable, and rehabilitation centers like Virtue Recovery Killeen are here to help you with your recovery journey.
Virtue Recovery Killeen can be your go-to prescription drug addiction treatment center. We offer a comprehensive substance abuse treatment program dedicated to helping individuals overcome prescription drug addiction. Contact us today at 866.843.0545 to speak with someone from our caring and compassionate team about our prescription drug addiction treatment program in Killeen, TX.
What Is Prescription Drug Abuse?
Prescription drug abuse occurs when an individual uses a prescription medication in a way not intended by the prescribing doctor. This could mean taking someone else's medication, using your prescription in a way not prescribed, or using the medication for the feeling it induces.
Prescription drug abuse often starts with a legitimate need for pain relief, anxiety management, or assistance with sleep problems. Over time, the body may develop a tolerance to the medication, requiring more of the drug to achieve the same effect. This can lead to dependence and, eventually, addiction. Prescription drug abuse can lead to a variety of health issues, including:
Physical dependence – The body develops a need for higher doses of the drug to achieve the same effects
Psychological dependence – Using drugs to cope with stress or anxiety
Organ damage – Including damage to organs such as the liver, heart, and kidneys
Severe withdrawal symptoms – When an individual stops taking prescription drugs suddenly, it can cause intense physical and psychological distress
Decreased cognitive function – The misuse of certain prescription medications can impair thinking and memory
Respiratory issues – Taking too much of a stimulant medication can lead to slowed breathing
In extreme cases, prescription drug abuse and addiction can lead to overdose and death.
Our Prescription Drug Addiction Treatment Program at Virtue Recovery Killeen
At Virtue Recovery Killeen, our prescription drug addiction rehab program is tailored to meet each client's unique needs. We offer:
Counseling – We offer individual and group counseling to help clients address the underlying issues contributing to their addiction.
Medication-assisted treatment (MAT) – Our MAT program uses medications, in combination with counseling, to treat addiction.
Relapse prevention planning – We help clients develop strategies to maintain sobriety after treatment.
Because our team of professionals believes that addiction recovery is a life-long process, we also offer aftercare services to ensure our clients have the support they need when returning to and rebuilding their lives after addiction treatment.
What to Expect from Addiction Treatment at Virtue Recovery
If you are struggling with abusing prescription drugs like opioids, benzodiazepines, or other medications, there is still hope. When you choose Virtue Recovery Killeen as your prescription drug addiction treatment center, you can expect compassionate, evidence-based care from our team of licensed professionals. We will work with you to develop a personalized treatment plan that addresses your specific needs and goals. Our focus is on treating addiction and helping you build a fulfilling, substance-free life.
Find a Prescription Drug Addiction Rehab Program in Texas at Virtue Recovery Killeen
Overcoming prescription drug addiction is not easy, but it is possible with proper support and treatment. At Virtue Recovery Killeen, we are committed to helping you every step of the way. Do not let addiction control your life any longer. Contact Virtue Recovery Killeen today at 866.843.0545 or reach out online to learn more about our prescription drug addiction treatment center and begin your journey to recovery.