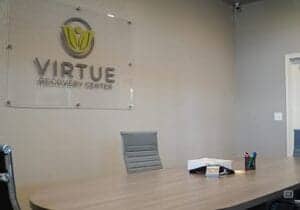 Substance use disorders (SUDs) are on the rise in the United States. As Americans face increasing stress in their lives, combat mental health conditions like depression and anxiety, or are overwhelmed by traumatic experiences, many turn to drugs and alcohol to cope. Those who have attempted to break the cycle of addiction on their own know how easy it can be to relapse, especially when withdrawals and cravings peak around 48 to 72 hours into detox. Relapse prevention treatment helps people who want to stop abusing drugs or alcohol and maintain lifelong sobriety. Professional addiction therapy services can significantly reduce the risk of relapse during the first year of sobriety and throughout your life.
At Virtue Recovery Killeen, we are committed to helping Texas residents who are ready to overcome addiction and lead healthy, sober lifestyles. We offer a number of beneficial treatment programs that use evidence-based methods to mitigate withdrawal symptoms and cravings and show clients how to live their best lives. Our outpatient programs include group and private therapy sessions in a comfortable and discreet treatment center removed from daily stresses and triggers. If you would like to talk with one of our compassionate team members about our addiction therapy services, contact us at 866.843.0545 today.
Preventing Relapse
For people with a substance use disorder, preventing relapse is a significant concern, especially if they are unaware of their SUD's exact causes and triggers. An addiction treatment program involves a number of different types of therapies. These therapies help people understand how addiction works, what triggers their cravings, and how to stop substance use once and for all.
Relapse prevention treatment teaches clients how to recognize what triggers their cravings and a number of healthy coping skills to prevent them from relapsing. While each person is different in what triggers them, some of the most common relapse triggers include:
Work or school-related stress
Depression
Anxiety
Specific smells, sounds, or individuals
Peer pressure
Loneliness
Relationship troubles
During relapse prevention therapy, therapists use cognitive-behavioral therapy (CBT) and other evidence-based techniques and holistic approaches to identify the specific reasons or situations that can trigger their cravings and how to resist those temptations. Clients learn how to recognize when their cravings are worsening and how to distract themselves before they give in to their temptations. A relapse is not a failure in recovery. It indicates that more work is needed to identify the specific reasons that trigger addictive symptoms.
At Virtue Recovery Killeen, our relapse prevention plan is an essential part of our addiction treatment programs. It gives people the skills and confidence they need to maintain their sobriety and lead a life of recovery.
The Benefits of Relapse Prevention Treatment
Enrolling in a relapse prevention treatment program has many benefits for those who are ready to change their lives and commit to a life or recovery. If left untreated, the addiction will worsen and cause significant physical and psychological harm. Here are some of the benefits of enrolling in relapse prevention therapy:
Improved communication and coping skills – Clients who participate in relapse prevention therapy gain a number of healthy coping skills and learn how to communicate their feelings better. This allows them to easily resist their cravings and confidently say "No" to those offering drugs or alcohol.
A better understanding of relapsing – Knowing how addiction works and how drugs and alcohol affect your body and mind is an essential step in the recovery process. Therapists will teach clients why relapsing is so prevalent in the first year after recovery and long into the future. Addictive symptoms can return years after your last drink or smoke without any warning, and you will need to know how to resist those cravings to stop yourself from relapsing.
Medication-assisted treatment (MAT) – To ease withdrawal symptoms and cravings, clients will be given safe and effective medications to treat addiction and symptoms of depression or anxiety. Medical staff will administer specific dosages for each client and monitor their symptoms during the program. As their symptoms begin to fade, they will start reducing the amount of medicine until no longer necessary.
A relapse prevention plan offers the best chance of preventing future relapses and gives people the confidence and skills to maintain lifelong sobriety.
Find Comprehensive Addiction Therapy Services at Virtue Recovery Killeen
Virtue Recovery Killeen is a fully accredited addiction treatment center located in Killeen, Texas. Our relapse prevention treatment is just one part of our comprehensive treatment programs that give our clients the necessary tools and life skills to confidently maintain their sobriety. Treatment programs will include a mix of evidence-based behavioral therapies, holistic approaches, and medical support to create a whole-person recovery experience.
To discover how our treatment programs can benefit your recovery, contact us online or call 866.843.0545 today to schedule a tour and meet our friendly team.