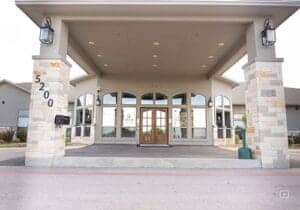 When struggling with fentanyl-related addictive behavior, finding the proper fentanyl addiction treatment is crucial for a successful recovery. Virtue Recovery Killeen offers a comprehensive substance abuse treatment program specializing in fentanyl addiction services to help you regain control over your life. Contact Virtue Recovery Killeen today at 866.843.0545 to speak with someone from our caring and professional staff.
What Is Fentanyl?
Fentanyl is a powerful synthetic opioid 50 to 100 times more potent than morphine. It is often prescribed for severe pain management but has become increasingly abused due to its euphoric effects.
Developing Fentanyl Abuse Behaviors
Fentanyl abuse often starts with a legitimate prescription for pain relief. However, due to its potency and rapid onset of effects, individuals may begin to take more than prescribed to achieve the desired euphoria. As tolerance builds, they may seek out illicit sources of fentanyl or mix it with other substances like heroin to intensify the high. Over time, this pattern of increasing use and dependence becomes a full-blown addiction with severe physical, emotional, and social consequences.
Dangers of Fentanyl Abuse
Fentanyl addiction poses numerous risks to an individual's health and well-being. Some of the dangers associated with fentanyl abuse include:
Overdose – Due to its potency, fentanyl carries a high risk of overdose, leading to respiratory depression, coma, and death.
Mental health issues – Chronic fentanyl abuse can contribute to anxiety, depression, and other mental health disorders.
Physical health problems – Long-term use can cause severe constipation, weakened immune system, and organ damage.
Fentanyl abuse also often results in the development of addiction, which can strain relationships, lead to job loss, and create financial hardships.
Our Fentanyl Abuse Treatment Program at Virtue Recovery Killeen
At Virtue Recovery Killeen, we understand the complexities of fentanyl addiction and offer a range of fentanyl addiction services to support your recovery journey. Our fentanyl addiction treatment services include the following:
Individual and group counseling – Our licensed therapists and counselors provide personalized therapy sessions to address the underlying causes of addiction and develop healthy coping strategies.
Medication-assisted treatment (MAT) – We utilize evidence-based medications to help manage withdrawal symptoms and reduce cravings.
Relapse prevention planning – Our team works with you to create a comprehensive plan to identify triggers and implement strategies to prevent relapse.
Our Killeen rehabilitation program is Joint Commission-accredited, like our inpatient rehabilitation centers in Chandler, Arizona, and Astoria, Oregon. You can use major PPO insurance plans and assistance from the United States Department of Veterans Affairs (VA) to cover the cost of treatment. Insurance may cover up to 100% of the cost. We understand that some individuals and families may not have enough residential substance abuse insurance benefits to qualify for our program financially. Therefore, we will collaborate closely with you and your loved ones to create a payment plan to make treatment at our rehabilitation center more affordable for all families.
What to Expect from Addiction Treatment at Virtue Recovery
When you choose fentanyl addiction services at Virtue Recovery Killeen, you can expect compassionate, high-quality care from our team of professionals. Our approach to fentanyl addiction treatment includes the following:
A thorough assessment to determine the severity of your addiction and develop an individualized treatment plan
Evidence-based therapies and treatment modalities tailored to your unique needs
A supportive environment that promotes healing and personal growth
Access to ongoing support and resources to help you maintain long-term sobriety
Overcoming fentanyl addiction may seem daunting, but recovery is possible with the proper support and treatment. At Virtue Recovery Killeen, we are committed to providing comprehensive fentanyl addiction rehab to help you reclaim your life.
Find a Fentanyl Addiction Rehab Program in Texas at Virtue Recovery Killeen
Don't wait another day to seek the help you deserve. Contact Virtue Recovery Killeen today at 866.843.0545 or reach out online to learn more about our fentanyl addiction rehab in Killeen, TX, and take the first step towards a healthier, happier future.