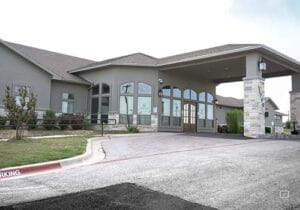 An opioid is a type of pain medication that is derived either from the opium poppy or synthetic materials. An opiate is also a type of pain medication, but it is derived only from opium poppy. Opioid and opiate addiction can be an insidious problem that requires specialized treatment to address the underlying issues behind the addiction effectively.
At our opioid and opiate addiction rehab program, we understand the unique needs of individuals struggling with an addiction to opioids or opiates. At Virtue Recovery Killeen, your trusted partner in the journey toward sobriety, we specialize in providing compassionate, evidence-based substance abuse treatment programs, including our comprehensive opioid and opiate addiction treatment program. We understand the unique challenges faced by those grappling with opioid and opiate addiction, and we are here to help. Contact us today at 866.843.0545 to speak with someone from our compassionate and experienced team of professionals about how we approach addiction treatment.
What Is Opioid and Opiate Abuse?
Opioid and opiate abuse refers to the misuse of prescription painkillers like OxyContin and Percocet or illicit drugs like heroin. These substances are potent central nervous system (CNS) depressants that can provide pain relief and a sense of euphoria. However, when misused, they can lead to dependency, addiction, and severe health risks.
Opioid and opiate abuse often begin innocently, with a person taking these drugs to manage pain. Over time, the body develops tolerance, meaning higher doses are needed to achieve the same effect. This can lead to dependence, where the body needs the drug to function normally. Dependence can quickly escalate into addiction when individuals cannot stop using the drug despite negative consequences.
The dangers of opioid and opiate abuse are profound and can include:
Physical health issues such as respiratory problems, liver damage, and heart complications
Mental health conditions like depression and anxiety
Social issues—including job loss, damaged relationships, and social isolation
Abuse of drugs like these also comes with the risk of overdose and death.
Our Opioid and Opiate Addiction Treatment Program at Virtue Recovery Killeen
Virtue Recovery Killeen offers an integrative approach to opioid and opiate addiction treatment. Our team of licensed professionals is dedicated to helping you navigate the path to recovery through:
Individual and group counseling – Counseling helps you identify triggers, develop coping strategies, and build a supportive network.
Medication-assisted treatment (MAT) – MAT combines medication and therapy to manage withdrawal symptoms and reduce cravings.
Relapse prevention planning – Our team will work with you to develop a personalized plan to prevent relapse.
We also offer aftercare services to support you long after your treatment program ends. We aim to help you develop the skills and resources to maintain a healthy, sober lifestyle.
What to Expect from Addiction Treatment at Virtue Recovery
When you choose Virtue Recovery for your opioid and opiate addiction treatment in Killeen, TX, you can expect the following:
A welcoming and non-judgmental environment
An individualized treatment plan tailored to your unique needs
Access to a wide range of therapies, including cognitive-behavioral therapy (CBT), motivational interviewing, and mindfulness techniques
Support from experienced professionals who understand the complexities of addiction
Virtue Recovery offers addiction treatment of all types, helping those with problems involving opioids, opiates, and other substances. We strive to provide a safe and supportive environment where individuals can find help to overcome their addiction.
Find an Opioid and Opiate Addiction Treatment Program in Texas at Virtue Recovery Killeen
Overcoming addiction is not easy, but with proper support, it is possible. At Virtue Recovery Killeen, we are committed to providing the highest quality of care and support on your journey to recovery. Do not let opioid and opiate addiction control your life any longer. Contact Virtue Recovery Killeen today at 866.843.0545 or reach out online and take the first step towards a healthier, happier future. You deserve it.