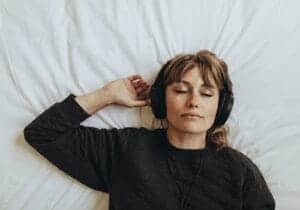 Virtue Recovery Killeen provides a music therapy treatment program to support individuals facing addiction. Our team of professionals offers tailored care to help identify triggers, manage emotions, and develop healthy coping strategies using music therapy. We understand addiction is challenging, and our goal is to help individuals achieve lasting sobriety.
To learn more about our addiction therapy services and music therapy that promote self-expression, communication, and collaboration, please contact Virtue Recovery Killeen today at 866.843.0545. You can speak with one of our team members in Texas for more information.
What Is Musical Therapy?
Music therapy is a type of psychotherapy that uses music to address mental health conditions. It can assist people in:
Alleviating stress, anxiety, and other unresolved problems
Boosting their self-awareness and well-being
Dealing with their symptoms
Enhancing their communication abilities
At Virtue Recovery Killeen, we offer a music therapy treatment program as a supplement for individuals struggling with substance use and addiction. This therapy can work alongside traditional counseling, medication, and 12-step programs. With music as an outlet, our clients can safely express their emotions through various musical interventions in a supportive environment.
Music Therapy Services at Virtue Recovery Killeen
Virtue Recovery Killeen offers a music therapy treatment program that uses the power of music to help clients overcome addiction. Our licensed and credentialed music therapists work with each client to develop a personalized treatment plan that includes different musical practices. Some of the music therapy services at Virtue Recovery Killeen can consist of the following:
Music improvisation – This type of music therapy encourages self-expression through creative composition. Clients can express their feelings in an engaging and safe environment.
Songwriting – Writing songs helps clients explore their emotions in a positive and non-judgmental setting. It can also help them identify triggers and manage their thoughts and reactions to better cope with addiction.
Guided imagery – This type of music therapy evokes calming images and promotes relaxation. Clients can use this practice to develop a positive outlook on life and reduce stress.
Lyric analysis – Lyric analysis helps clients explore their thoughts, feelings, and behaviors to gain insight into their struggles.
Music-assisted relaxation techniques – This practice involves listening to calming music while focusing on deep breathing and guided relaxation exercises.
The music therapy treatment program we offer can benefit individuals in addiction recovery. It provides an opportunity for self-expression and can improve mood, reduce stress and anxiety, and promote relaxation and well-being. Our program complements traditional addiction treatment and aims to provide an integrated approach to support long-lasting recovery and better mental health.
How Does Music Therapy for Addiction Treatment Work?
Music therapy is a helpful treatment for addiction because it assists people with substance use and addiction problems to:
Decrease stress and anxiety
Enhance motivation, communication skills, and self-awareness
Manage their symptoms better
Understand their triggers and cravings
Virtue Recovery Killeen offers a music therapy program to aid those in recovery. This program aims to equip people struggling with the means and support necessary for sustained recovery. The program leverages creative activities, lyric analysis, guided imagery, and other techniques to help clients manage their emotions and find inner peace. Alongside being a channel for self-expression, these activities offer a safe environment for clients to process challenging feelings.
If you or a loved one is struggling with addiction, contact Virtue Recovery Killeen for more information about our music therapy treatment program. We are here to help you find the right path to lasting recovery and improved mental health.
Discover Our Musical Therapy Services at Virtue Recovery Killeen
Our addiction treatment program provides music therapy for addiction recovery. This approach helps people recognize triggers, manage emotions, and develop better coping methods. Music is proven to help with mental health and promote long-term sobriety. To find out more about our music therapy program for addiction treatment, please contact Virtue Recovery Killeen today at 866.843.0545. We are dedicated to offering care that caters to each client's needs, so feel free to reach out if you or a loved one needs our services.